Hillary Clinton Wants Lockerbie Bomber Slammed Up: Megrahi Might Wish He Were Dead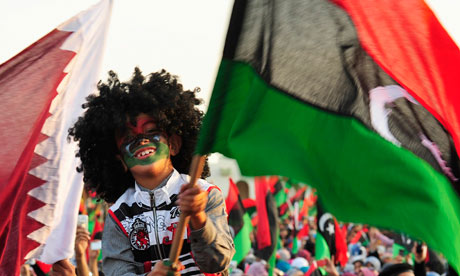 HILLARY CLINTON, the USA Secretary of State, wants the United Kingdom's worst mass murderer convicted of the Lockerbie bombing back in a Scots jail.
Her demand came as Libyans celebrated freedom from 42 years of Gaddafi. The street parties coincided with the discovery of mass killings in Gaddafi's last stronghold Sirte. The New York Times says mutilated bodies of 58 pro-Gaddafi officials and bodyguards, many Black, were found in the grounds of a hotel which had been held by the militia attacking the town.
The bodies are thought to have been there at least a week. All shown signs of abuse and execution. One was decapitated.
The USA Secretary of State had another attack on the Scottish move of freeing Abdelbaset al Megrahi on compassionate grounds
Posted: 24th, October 2011 | In: Key Posts, News Comments (3) | Follow the Comments on our RSS feed: RSS 2.0 | TrackBack | Permalink