Rupert Murdoch's Ginger Tabby Got The Cream: Rebekah Brooks' Pay Off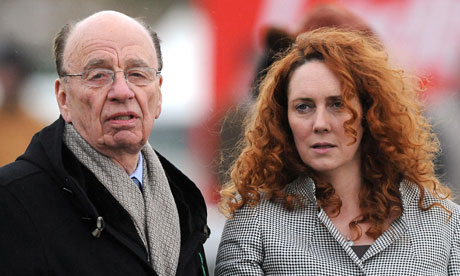 FLAME-haired Rebekah Brooks, 43, who very reluctantly quit as chief executive of News International during Rupert Murdoch's alleged "humbling" in the UK phone-hacking scandal was given a massive golden goodbye.
According to this morning's Observer she got £1.7m in cash, the use of a London office and a two-year use of a chauffeur-driven limousine from the newspaper group.
Brooks, then Wade, rose to the top after her first newspaper job as as a secretary.
She had no formal training as a journalist and was regarded as an ace schmoozer as she soared away to the dizzy heights of News of the World and the Sun editor's chairs: she showed a degree of ruthlessness which even surprised some hard-nuts in the cut-throat tabloid world.

Rebekah Brooks: A ruthless, charming super-schmoozer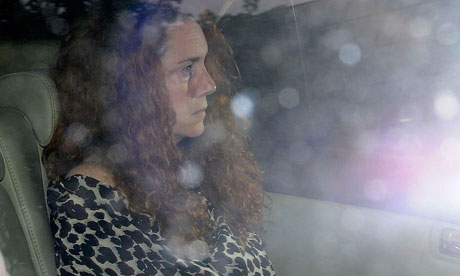 Rebekah Brooks photo: Some were scared as the tug boatman's daughter helmed a great newspaper towards oblivion
As the Independent asked back in July: "Can it really be the case, that the News of the World has been "sacrificed to save one woman"? And if so, why?"
Brooks quit in July as the outcry grew over the alleged illegal activities carried out by her executives and reporters. She was later arrested, grilled by Operation Wheeting detectives and bailed in connection with allegations of phone hacking and corruption.
Brooks is also using an office along with the chauffeured car in wealthy central London area.
The location was not revealed for "security reasons" which will be a great comfort to those who had their phones hacked by News International.
Posted: 6th, November 2011 | In: Key Posts, News Comments (2) | Follow the Comments on our RSS feed: RSS 2.0 | TrackBack | Permalink