The Harry Roberts Story: He Kills Coppers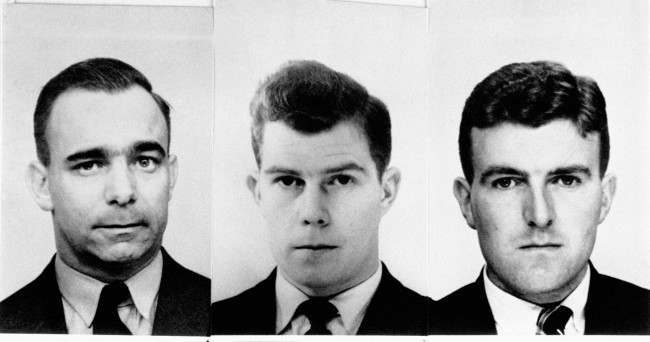 ON 12 Dec 1966, Harry Roberts, John Witney and John Duddy were convicted of the murders of David Wombwell, Christopher Head and Geoffrey Fox.
The murders were known as the Shepherd's Bush murders as well as the Massacre of Braybrook Street.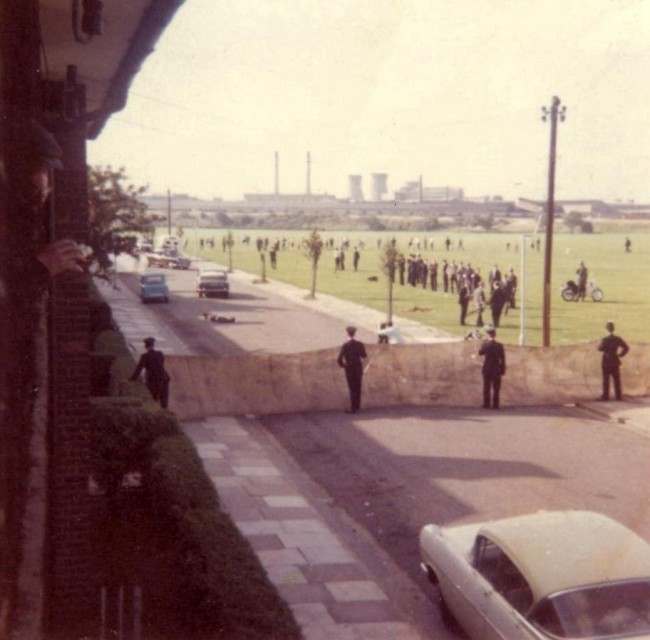 On 12 August 1966:
Harry Roberts, John Witney and John Duddy were sitting in a Standard Vanguard estate preparing for a robbery when 3 unarmed policemen in plain clothes – David Wombwell, Christopher Head and Geoffrey Fox – pulled up near them in a Triumph 2000 Q-car, and started asking questions about their insurance and MOT.

Because they were carrying guns and thought were would be arrested they shot the policemen dead and drove off. A local resident made a note of the van number plate and they were later caught.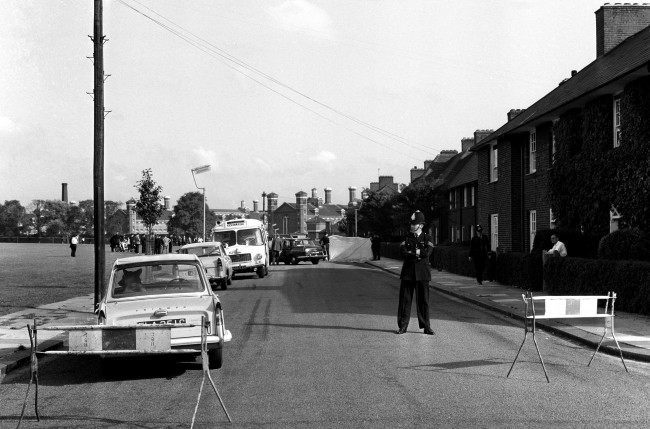 The hunt for the killers was on: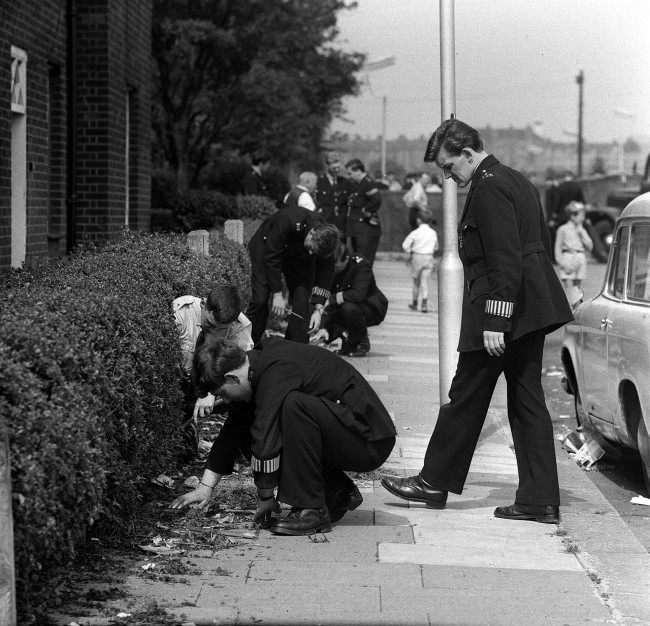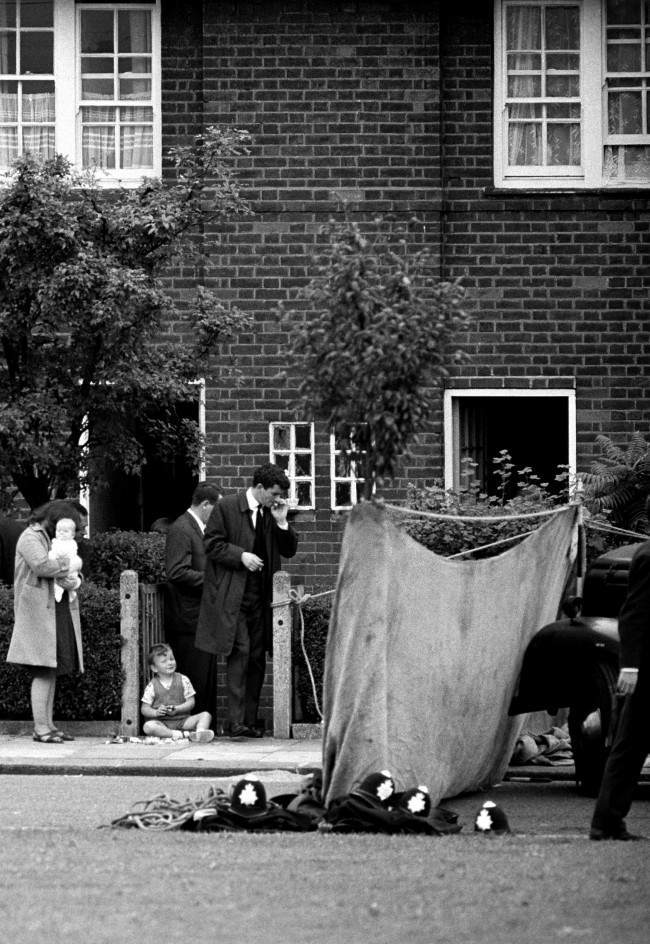 The Independent recalled the murders:
As two of the officers started to search the van, Roberts drew a 9mm Luger pistol and shot DC Wombwell through the left eye, and then shot DS Head in the back as he tried to flee. As the dying officer staggered away Roberts tried to shoot him in the head, but his gun jammed twice.

PC Fox had remained in the police car. Duddy fired a revolver at the officer twice from close range through the passenger window. Both bullets missed, but a third shot hit him in the left temple. The shot caused the policeman's foot to push down on the accelerator and the car jumped forward, running over the body of DS Head and getting stuck there, with smoke pouring from its rear wheels. All three Metropolitan Police officers died from the gunshot wounds.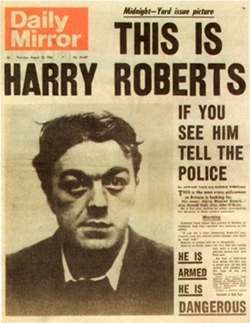 Roberts went on the run, hiding on Epping Forest.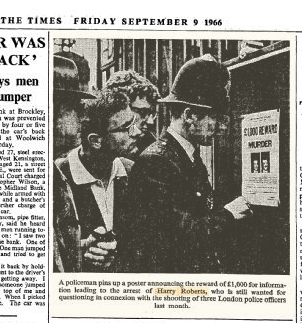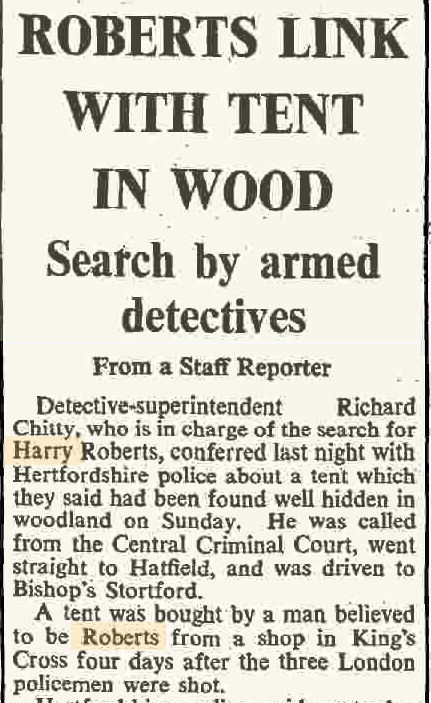 It took 96 days before he was caught after one of the biggest manhunts the British police had mounted.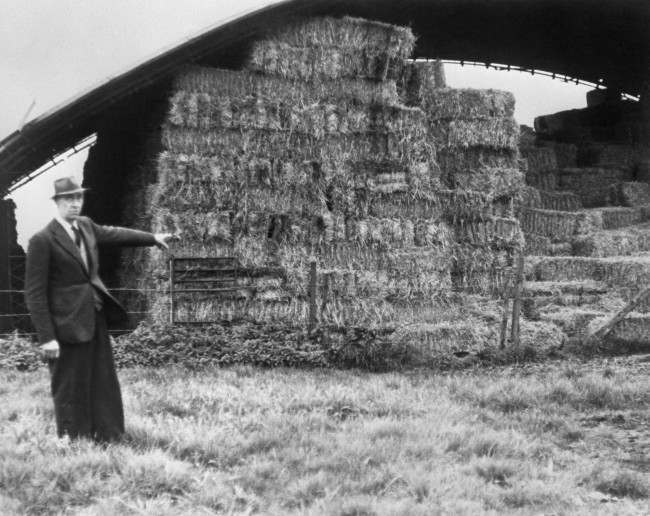 Roberts knew how to hide. He would later say :
"I was a sergeant and we used to go out on ambushes in the jungle. I would fire the first shot and then everyone would blast away… When I returned to Britain, I took up my old life as a criminal. I teamed up with Witney and we did dozens of armed robberies together – on betting shops, post offices. The most I earned was £1,000 from a single job.
Posted: 24th, October 2014 | In: Key Posts, News Comment | Follow the Comments on our RSS feed: RSS 2.0 | TrackBack | Permalink