Posts Tagged 'Abdelbaset Ali Mohmed al-Megrahi: Release From Scottish Jail Doubles Life Expectancy'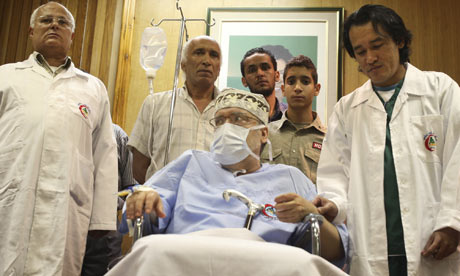 WAITING for Lockerbie bomber Abdelbaset Ali Mohmed al-Megrahi do die.
Writes AGW if the Lockerbie bomber:
Release from Scottish Jail doubles life expectancy…apparently.
Convicted mass murder Abdelbaset Ali Mohmed al-Megrahi was released from Greenock Jail on August 20 last year because Scottish Justice Secretary Kenny MacAskill said he had been told the Lockerbie Bomber had a mere three months to live.
Kenny, above pictured by The Herald, was slated last week by an Inquiry into the release and now has more than a little bit of bother coming next week when the six month deadline rolls up.
Read the rest of this entry »
---