Posts Tagged 'Apparently'
AN eight year old girl says he was raped by two ten-year-old boys in Hayes, west London.
At the Old Bailey, Mr Justice Saunders says:
"This case with two very young defendants brings with it unique difficulties and problems."
He's not kidding. The girl now says she made it up to avoid getting into trouble for showing her bits to the boys, and them showing theirs to her.
She made it up. And it went all the way to court. And parts of the media are wallowing in it. Paul Harris, of the Mail, tells readers:
Cuddling her teddy Mr Happy, a girl of 8 tells court how two boys aged 10 took it in turns to rape her
Read the rest of this entry »
Posted: 14th, May 2010 | In: Reviews | Comments (9)
---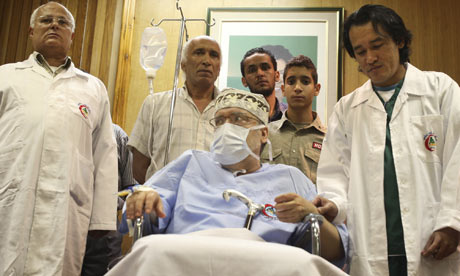 WAITING for Lockerbie bomber Abdelbaset Ali Mohmed al-Megrahi do die.
Writes AGW if the Lockerbie bomber:
Release from Scottish Jail doubles life expectancy…apparently.
Convicted mass murder Abdelbaset Ali Mohmed al-Megrahi was released from Greenock Jail on August 20 last year because Scottish Justice Secretary Kenny MacAskill said he had been told the Lockerbie Bomber had a mere three months to live.
Kenny, above pictured by The Herald, was slated last week by an Inquiry into the release and now has more than a little bit of bother coming next week when the six month deadline rolls up.
Read the rest of this entry »
---