Jihadi John: Emwazi was driven to kill by R L Stine and Duke Nukem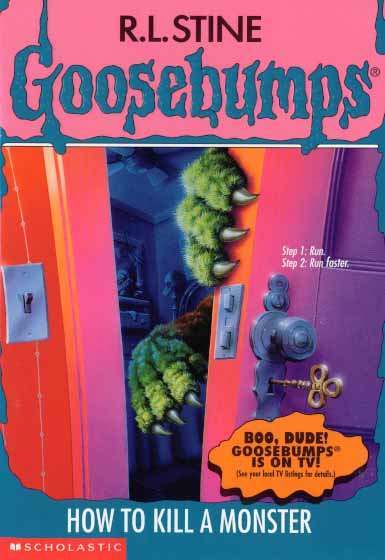 Did you know that 'Jihadi John' "suffered a head injury when he ran into a goal post as a child"? Mohammed Emwazi was a top chap until he nutted a metal goalpost when he was at his primary school, the St Mary Magdalene Church of England primary school in Maida Vale, West London. So says a former classmate of the wanted man.
We've already brought you the 10 reasons Emwazi became Jihadi John. And we now bring you reason number 11, as told by the Daily Mail:
And worryingly, in a school yearbook from when he was 10, Emwazi lists his favourite computer game as shooting game "Duke Nukem: Time To Kill" and his favourite book as "How To Kill A Monster" from the popular children's Goosebumps series.
No. We did not make that up: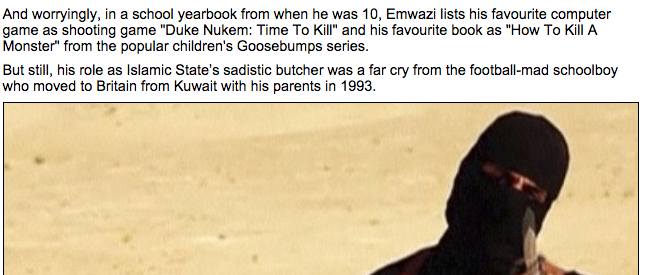 Blimey! Best not take any chances, readers. Burn those Goosebumps books, hide the knives and forks and if your local humble, sweet child starts playing Pacman – the game where a nutter chomps amphetamines and eats souls – get him a crate of alcopops, a bag of weed and send him out to play with the other kids.
PS: Goosebumps are written by RL Stine. He's a Jew. You see, they really are to blame for everything.
Posted: 28th, February 2015 | In: Reviews Comment (1) | TrackBack | Permalink