David Calvert Is The Man Who Could Never Be Everton's Jon Venables
LACK of hard news makes strange bedfellows. The Sun and Daily Mail are today both among those who carry the tale of the 27-year-old man who is not, and will never be, murderer Jon Venables, writes AGW .
The Sun's Ben Ashford finds David Calvert, a Liverpool-born father of four who may live up the road in Fleetwood and over 2,000 angry others think he looks like what joint child killer Jon Venables may look like.
David and his partner Debbie have had to move five times because of mistaken identity headaches.
David Calvert…the, alleged, may-be-
Jon Venables-look-a-like
Despite a Facebook page, now taken down, David can not be the man now in prison awaiting a decision by a Parole Board on the revoking of his life-licence.
Ben says David is now in hiding because of fears over his mistaken identity…just as Jon Venables was alleged to have been …or not. Ben also tells us David has been in prison but not for violence, in David's case it was fraud.
Such is the tabloid appetite to get the facts and nothing but the facts.
The Daily Mail sees Baroness Butler-Sloss's vigilantes and Mail-man Stephen Wright again sees a father of four living in fear with his partner and family because over 2,000 are hunting him and email chain letters have branded him as two-year-old James Bulger's killer. The Mail writer adds this is not a new witch-hunt and David Calvert has been mistaken for Jon Venables for over five years and has moved several times.
Such was the inferred nature of secondary impact identification when Bulger and Thompson were freed on life-licence back in 2001. Except it wasn't.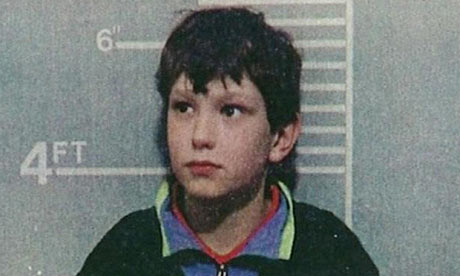 Image: The real Jon Venables
David Calvert told The Mail:
"I tried to tell people I had nothing to do with it but people would not listen and we were forced to flee for our lives."
Such is the nature of publicity. Fathers Flee.
The Facebook page was closed down, The Mail confirmed.
It also adds to Mr Calvert's definite, not alleged, crime sheet by saying he has served time in prison for a variety of offences and the problems began when he moved to Fleetwood. Some were said to have branded David a rapist and encouraged others to kill him.
Such is the nature of of a suspicious and insular Fleetwood …just North of Lancashire's fun-Capital Blackpool where Jon Venable went on day-trips and shopping expeditions from his nearby secure children's unit, itself just West of Preston Crown Court where in 1993 Jon Venables and Robert Thompson were at ten-years-old found guilty of murder.

Such is the accidental nature of location …and very long sentences..
"To begin with people were friendly and nice but then someone got it into their head that I was Venables under a different name," David said.
"I tried to reason with them but I am the right age and I suppose people might think I could look like him."
The Guardian had led the way on this yarn and had the story a full eight hours ahead of the tabloids, Helen Carter's version is here . The contradictions start,
Posted: 10th, March 2010 | In: Key Posts, News Comments (25) | Follow the Comments on our RSS feed: RSS 2.0 | TrackBack | Permalink